Chapel of the Flowers Spreads Love and Joy by Giving Away 10 Free Wedding Ceremonies in Exchange for Barbie Doll Donations to Positively Kids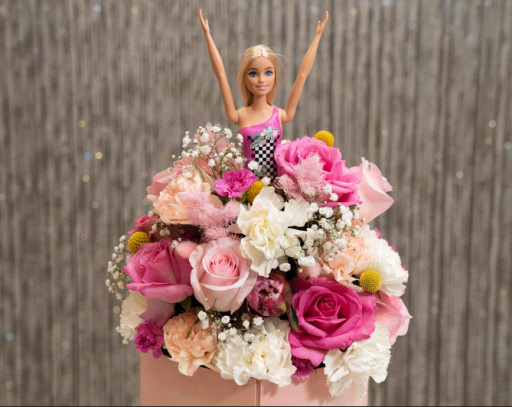 Barbie For A Wedding
Free Wedding at Chapel of the Flowers for first 10 couples who bring in 1 brand new Barbie or Ken doll.
LAS VEGAS, July 26, 2023 (Newswire.com) - Chapel of the Flowers, the renowned wedding venue that has witnessed countless love stories, is delighted to announce a heartwarming initiative to support the local charity Positively Kids. As part of their commitment to giving back to the community and making a positive impact on the lives of children, Chapel of the Flowers is offering an extraordinary opportunity for engaged couples to celebrate their love while making a difference.
In partnership with Positively Kids, a non-profit organization dedicated to providing healthcare and support services to medically fragile and vulnerable children in the Las Vegas area, Chapel of the Flowers is inviting couples to participate in their "Donate a Barbie Doll for a Free Wedding" campaign. The first 10 couples who bring in Barbie or Ken dolls to donate to Positively Kids will receive a complimentary Barbie-themed wedding ceremony at their elegant and picturesque venue. After the first 10 couples receive their free Barbie-themed wedding ceremonies, any additional donors will receive a special promotion where they will receive Barbie-themed floral, and a pink champagne bottle with Pink Swarovski Champagne Flutes when they purchase any wedding package that Chapel of the Flowers offers. For more information on how to receive a free Barbie-themed wedding please see the full details listed here.
"We are excited to collaborate with Positively Kids for this wonderful initiative," said Donne Kerestic, CEO at Chapel of the Flowers. "Love and compassion are at the heart of every wedding ceremony we host, and through this campaign, we aim to extend that love to the children in need within our community."
The "Donate a Barbie Doll for a Free Wedding" campaign will not only make a memorable difference in the lives of the lucky couples who participate but will also bring joy and happiness to children facing challenging circumstances. Positively Kids will distribute the donated Barbie dolls to the children they serve, brightening their days and reminding them that they are cared for and cherished.
Interested couples are encouraged to contact Chapel of the Flowers at 702-735-4331 or [email protected] to reserve their spot in the campaign and schedule their complimentary wedding ceremony. The campaign will run from 07/24/2023 to 07/31/2023, and participants will be able to choose a wedding date anywhere from 07/24/2023-12/30/2023.
Contact Information:
Cynthia Sharpe
Director of Storytelling
[email protected]
15108566907
Original Source:
Donate a Barbie Doll for a Free Wedding
The post Donate a Barbie Doll for a Free Wedding first appeared on TREND MAG.
Lifestyle - TREND MAG originally published at Lifestyle - TREND MAG