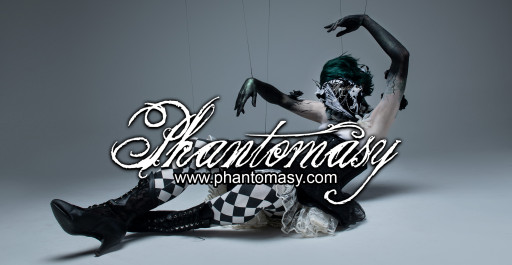 Phantomasy will be attending the Secret Room Events Celebrity gifting suite on Feb. 3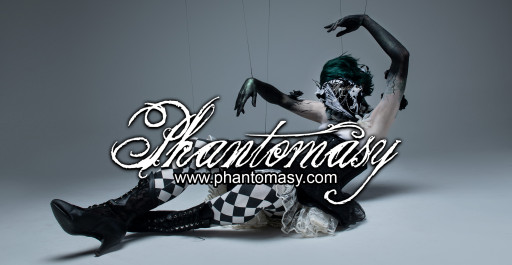 Phantomasy
Broken doll-like woman wearing a black and white mask covering her whole face.

LOS ANGELES, January 24, 2023 (Newswire.com)
-
Tris Nielsen created Phantomasy in 2018, located in Vancouver BC. She started her small business in her living room with just one embroidery machine and a computer. Her business quickly took off in 2021 when she started making masks that can be worn over glasses. She was pleasantly surprised when Rita Branch, CEO of Secret Room Events, contacted her and asked her if she would like to present her products in the SRE celebrity gifting lounge prior to the Grammy Awards ceremony. Tris couldn't pass up the opportunity and is very excited to attend.
Her High Fantasy, Gothic Victorian-inspired masks are unique and allow for glasses to be worn underneath them. Tris' "glasses friendly" masks are Phantomasy's most popular products and are always in high demand, sometimes selling out in less than 30 minutes. They give the illusion of not being able to see and completely conceal the wearer's face, while also providing clear visibility. Tris' products are enjoyed by both glasses users and non-glasses users all over the world, using them for masquerades, costumes, performances, live-action role-playing and more.
"I always loved to wear costumes and dress up, but my vision is terrible. Contact lenses weren't working well for me, so I wondered if it would be possible to make a mask that could be worn over top of glasses," says Tris. "I designed a mask that could completely cover your face, giving the illusion of not being able to see, but also provided good visibility to the wearer. I posted it on TikTok and it quickly became evident that I created something that filled a need. The response was overwhelmingly positive and a community started to form. I received so many orders, I was able to expand my business and hire a few friends to help me with the work load. It's been an amazing journey so far and I'm so excited to see what comes next."
Tris makes all of her masks using embroidery machines. She designs all of her creations herself using an embroidery program. All of her masks are made of polyester thread and are gender neutral, suitable for teenagers and adults.
For more information, please visit www.phantomasy.com
Event date: Friday, Feb. 3 2023
Time: 11 a.m.-5 p.m.
Location: Petersen Automotive Museum rooftop
Contact Information:
Rita Branch
CEO of Secret room events
[email protected]

1.310.500.8996
Tris Nielsen
Owner of Phantomasy
[email protected]
Original Source:

Phantomasy Has Been Invited to Present Its Products at Secret Room Events' Celebrity Gifting Suite Event