Dr. Javad Sajan Is One of the Top Plastic Surgeons in Seattle as Recognized By AIPS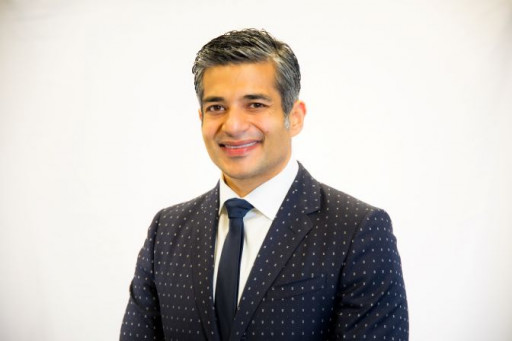 Dr. Javad Sajan
A photo of Seattle plastic surgeon Dr. Javad Sajan.
SEATTLE, May 16, 2023 (Newswire.com) - Dr. Javad Sajan—a world-renowned and award-winning plastic surgeon in Seattle—has been recognized by the American Institute of Plastic Surgeons for the fourth time as one of the best plastic surgeons in Washington for 2022. This helps affirm his title as the top plastic surgeon in Seattle based on Dr. Sajan's dedication to plastic and reconstructive procedures and finding ways to make the procedure fit each patient. Some of the popular surgeries Dr. Sajan performs at Allure Esthetic include breast augmentation, tummy tuck, mommy makeover, and Brazilian butt lift.
Dr. Sajan has been featured in several natural national publications, including Cosmopolitan, National Enquirer, and Plastic Surgery Practice.
Dr. Sajan's dedication to his patients goes far beyond the operating room. He listened and heard his patients' concerns about scarring, which led him to create Scar Protocol. Scar Protocol is a patent-pending five-phase system specifically designed to help minimize the appearance of surgical scars over the first year of healing. 
Allure Esthetic and Dr. Sajan are active members of the Seattle community. They regularly host and partake in fundraisers and volunteer events that help families and children in the Seattle area. A few of their community service events include a food drive, a toy drive, and volunteering at a local food bank. On his own, Dr. Sajan offers pro bono surgery to survivors of domestic violence and people seeking gender-affirming surgery who may otherwise not be able to afford it.
Living up to their mantra of providing uncompromising, personalized care, Dr. Sajan and the entire Allure team address every patient and their needs as completely unique. They do not provide a cookie-cutter solution, but one customized to the patient and their idea of beauty. One of Dr. Sajan's patients said, "Dr. Sajan and his team are very kind, caring, and genuinely want to help me and their other clients. They continue to go above and beyond. Their offices and facilities are exceptionally clean and comfortable."  
About Dr. Javad Sajan: Dr. Javad Sajan is one of Seattle's top plastic surgeons after performing countless surgeries for patients from all over the world. He livestreams surgeries on Snapchat as part of his dedication to transparency in the operating room. He can be followed on Instagram and Snapchat @realdrseattle. Dr. Sajan is also the host of the Plastic Surgeon Podcast and is featured in the documentary series, realdrseattle, on YouTube. 
Contact: Allure Esthetic
Phone: 206-209-0988
Email: [email protected]
Contact Information:
Allure Esthetic
[email protected]
206-209-0988
Original Source:
Dr. Javad Sajan Is One of the Top Plastic Surgeons in Seattle
Beauty - Sexy Press originally published at Beauty - Sexy Press