The award-winning solution offers a simple user experience and a clear measurable impact for internal stakeholders.
RICHMOND, Va., March 14, 2023 (Newswire.com) - Today, Shockoe's industry-leading work with Pet Paradise was recognized at the Summit Emerging Media Awards. As an award program representing entries from around the world, the Shockoe team's customer booking app stood out for its intuitive user experience, allowing pet owners to book services at any Pet Paradise location quickly.
"At Shockoe, our goal is to create measurable innovations that move the needle for our clients and their users to take brands like Pet Paradise to the next level," said Alex Otanez, CEO at Shockoe. "The collaboration with Pet Paradise is the perfect example of our team's ingenuity, flexibility, and commitment to building on a brand's proven track record to increase its reach."
Pet Paradise is a comprehensive pet healthcare provider that is quickly growing nationwide. The company needed a booking solution that matched its high-quality service to accommodate a wide range of offerings and locations. The Shockoe team created a custom mobile booking solution to meet the pet care provider's unique needs while streamlining the booking process for pet owners and the Pet Paradise team.
"Our experience with the Shockoe team was collaborative and innovative," said Kevin English, Chief Operating Officer for Pet Paradise. "From the onset, we knew our work with Shockoe would be a success thanks to their focus on measurable impact. Throughout the development of the mobile app, we were able to envision the value this new solution would provide for our customers and our team."
For the past 28 years, the Summit Awards have represented the best in digital, creative, and marketing excellence. In line with this caliber, the 2022 Emerging Media Awards were highly competitive, with entries from around the world representing the best in innovation and digital creativity. As a winner in the "leader" category, Shockoe's high-caliber solution is one of only 5% of submissions to be recognized.
Building on the international recognition from Summit Awards, the Shockoe team will continue to create digital solutions that make measurable changes and improve the user experience. Learn more about the Pet Paradise App & Shockoe's capabilities at: https://shockoe.com/work/pet-paradise/
About Shockoe: Mobile apps and immersive experiences have been part of Shockoe's DNA since 2010. Together with their clients, they create solutions for an immersive, predictive, and connected future. From mobile and wearables to Conversational AI, Web 3.0, & Augmented Reality, Shockoe's award-winning digital experiences make life easier. The company's core values set it apart - they empower the team to constantly pursue excellence and inspire solutions for companies like American Express, Anheuser Bush, Winn Dixie, Caribou Coffee, and the PGA Tour. Working with Shockoe means collaboration and transparent communication from day one, leading to an impactful, measurable digital experience.
Contact Information:
Ashley Hyman
Marketing Director
[email protected]
877.696.7001
Dan Cui
VP of Sales & Business Development
[email protected]
877.696.7001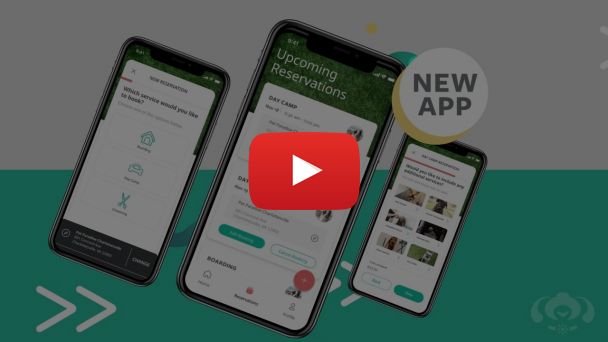 Original Source:
Shockoe & Pet Paradise Recognized for Innovative Mobile Booking Solution
The post Shockoe & Pet Paradise Recognized for Innovative Mobile Booking Solution first appeared on TREND MAG.
Lifestyle - TREND MAG originally published at Lifestyle - TREND MAG